H&H Precision Rifles
In The Media
H & H Precision Rifles Featured In This Month's Edition
Read the complete breakdown of the article featuring a 'hands on' testing of one of Ken Hagen's, owner of H&H Precision Rifles, custom rifles manufactured at his Pacific Northwest facility.
Read how the .308 caliber custom built precision rifle easily hit targets out to 1250 yards! Great detail on the working parts, ease of use, and overall performance aspects of one of these custom made competition ready rifles.
Download The PDF
You can download the entire article in PDF format to read offline. Click the button below to download.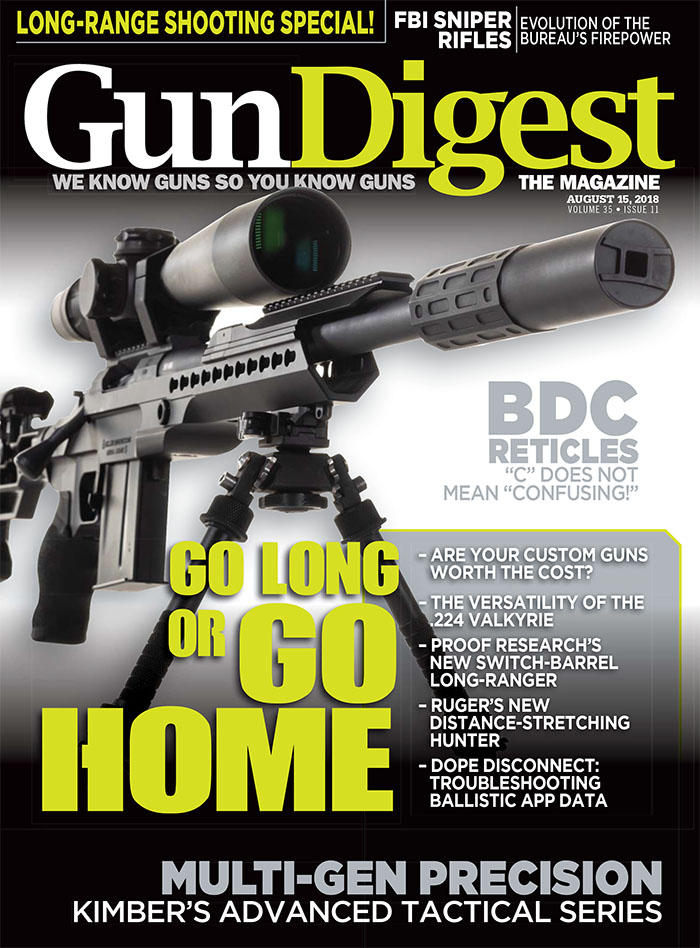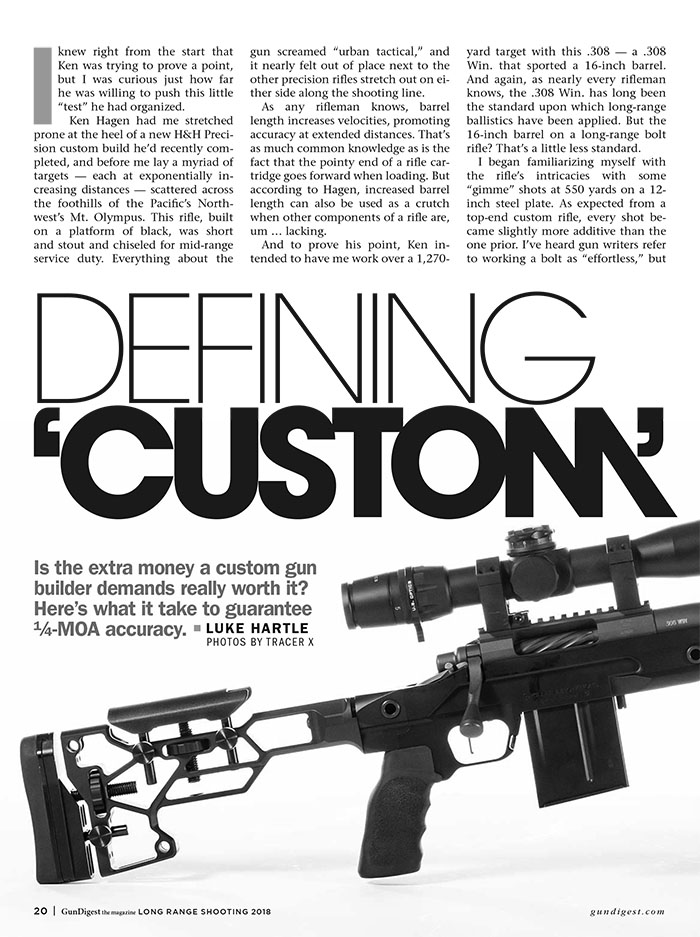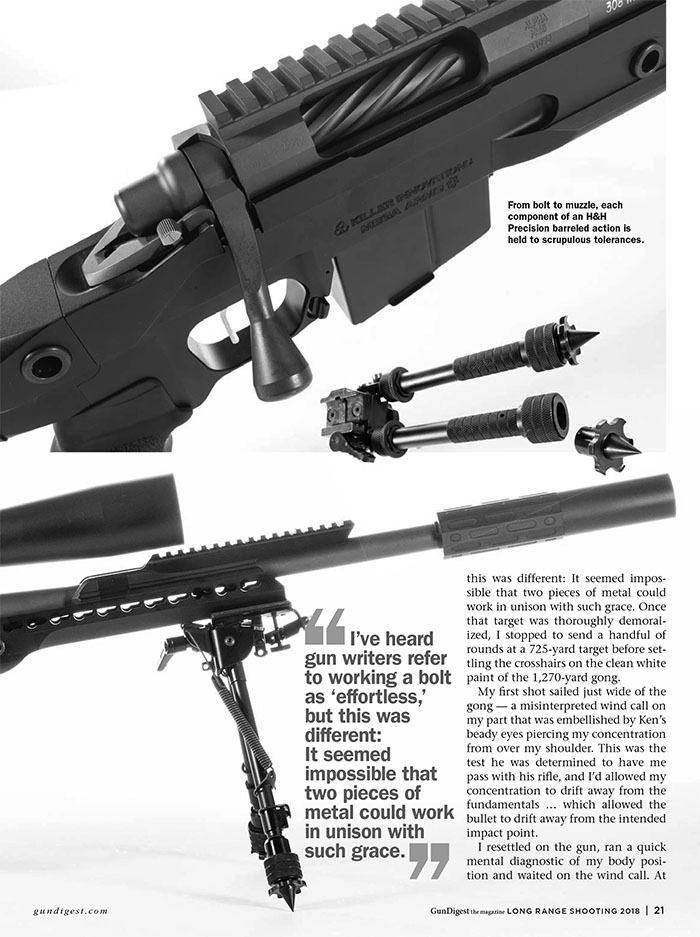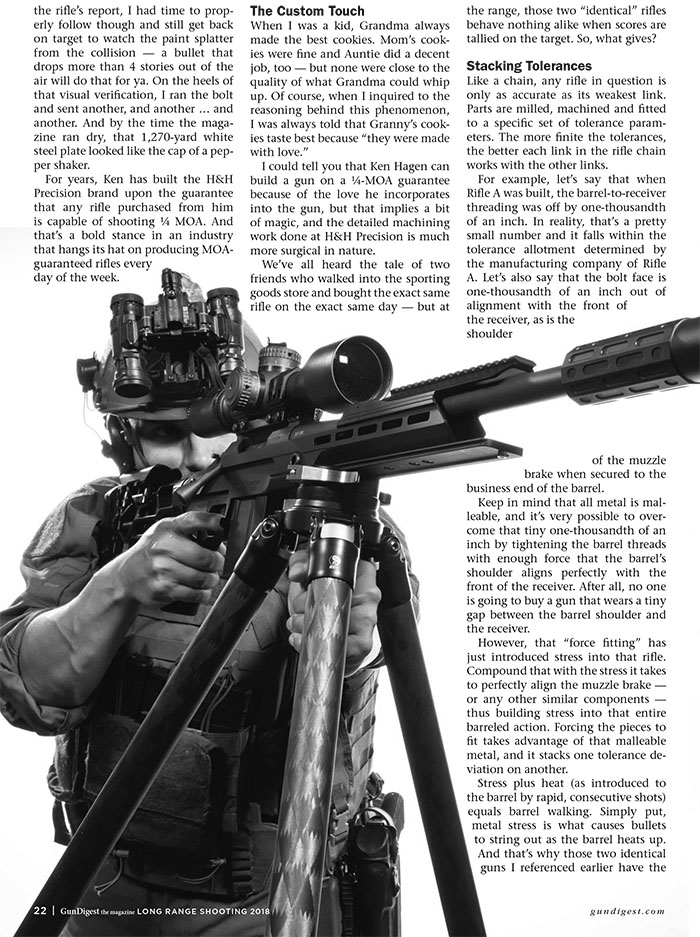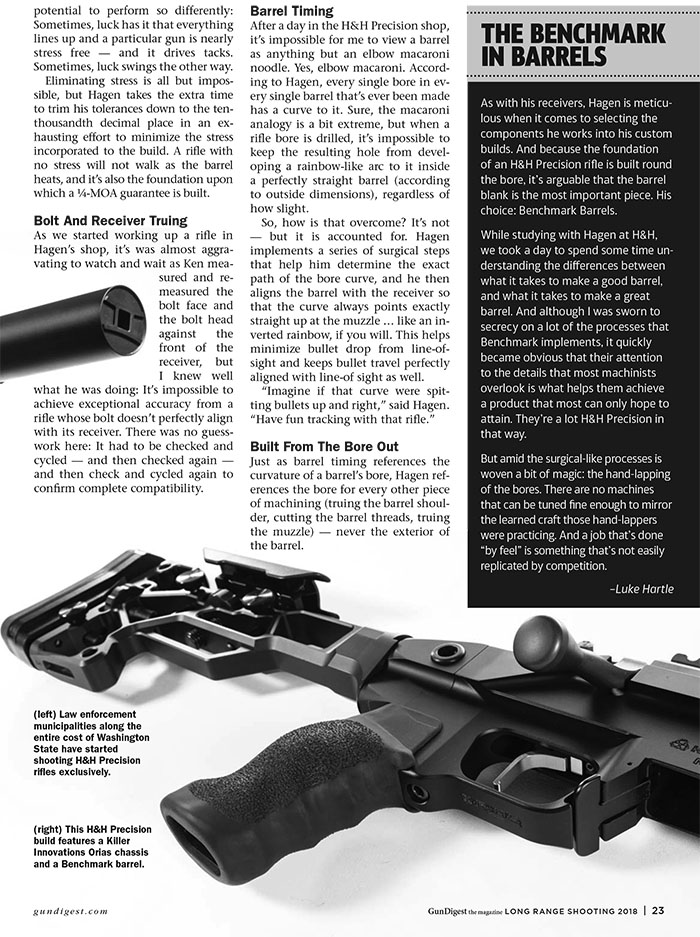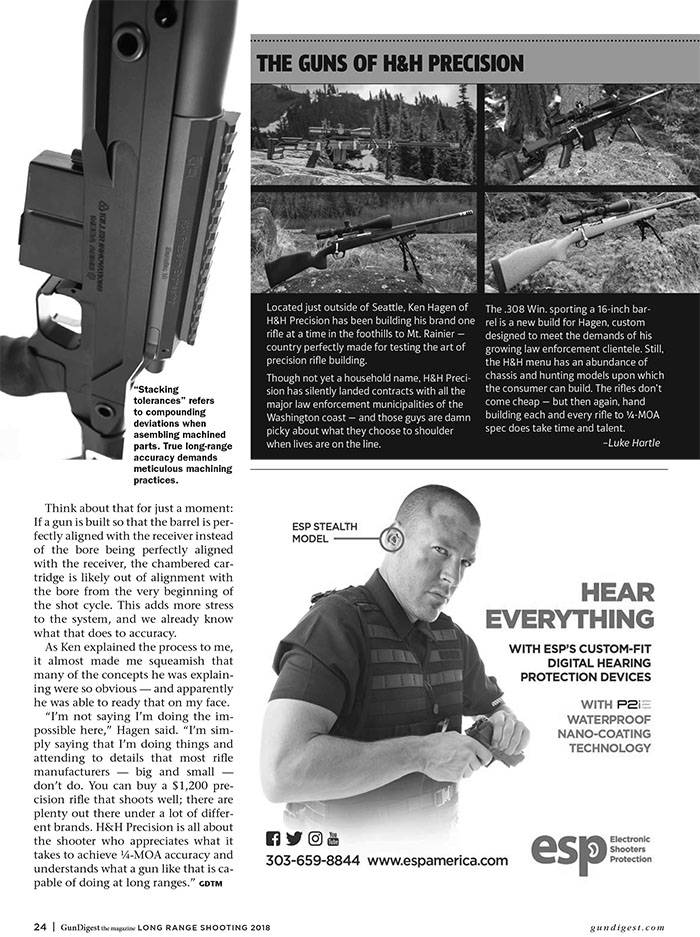 Latest Video
From Modern Shooter, H&H Precision Rifles in action