H&H ALPINE MODEL
The Alpine platform is one of our most popular custom rifles.
The Orias Chassis made from 7075-T651 Billet Aluminum making it stranger and lighter than other chassis on the market. No bedding is required due to our revolutionary self-adjusting recoil lug locking system with front accessory rail.
An overall length between 35" – 47" Length Depending On Caliber.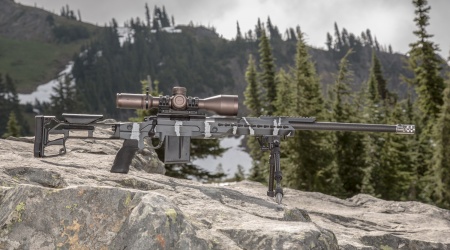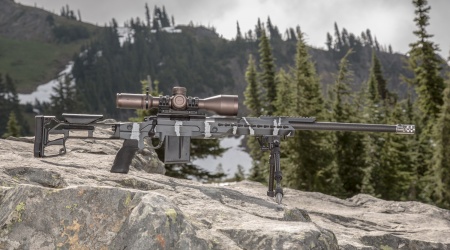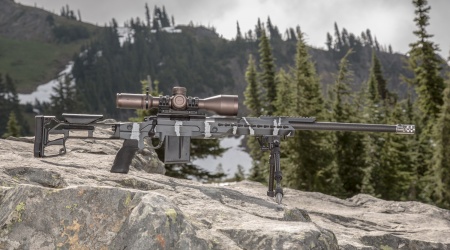 Receiver – H&H Heavy Tactical
20 MOA Mil Spec Integral Scope Rail (Available in 0, 10, 20, 30 MOA)
Weight – 9 lbs 14 oz (When Using 24" Palma Contour)
Barrel Contour – Sendero (Also Available In Straight Contour)
Barrel Length – 22" (Optional Barrel Lengths 16" -28")
Overall Length – 41" Using a standard 24" Barrel
Coatings – Polished Stainless (Other Options Available See Coatings Page)
Trigger – Calvin Elite Adjustable 10 oz – 2.5 lbs
Muzzle Brake – Flat 3 Port / Anti Muzzle Rise Port On Top
Muzzle Threads – 5/8 X 24 TPI (Fits Most Standard Suppressors & Muzzle Brakes)
Precision Machined from 416 Stainless Steel.
Integral Mil Spec 1913 Rail (0, 10, 20, or 30 MOA)
Heavy .250 Thick Recoil Lug.
Machined One-Piece Bolt Provides Exceptional Strength.
Bolt Knob Threaded for Interchangeable Knobs.
Available in Short, Medium, and Long lengths.
Bolt Diameters Available for all Calibers.
M-16 Style Extractor for Dependable Case Extraction.
Spiral Fluted Bolt to Displace Dirt and Grime for Functionality When Operating In Harsh Environments.
Side Bolt Release.
Available in Long & Short Action
Proof Research Carbon Fiber Wrapping
Made From 416R Stainless Steel.
Hand Lapped Bore to Insure no Imperfections.
Bull Contour
Available Barrel Lengths 16" thru 28" (Anything Below 16" Requires SOT)
Self-Alignment Recoil Locking System for Repeatability without any Bedding.
MDT Lite 4 Way Adjustable Butt Stock.
Oversized Palm Swell Ergonomic Grip.
M-Lock Slotted Accessory Slots.
Push Button Sling Mounts Located Front, Middle

 

and

 

Rear for Optional Carrying Positions.
Standard Coating Black Anodized.